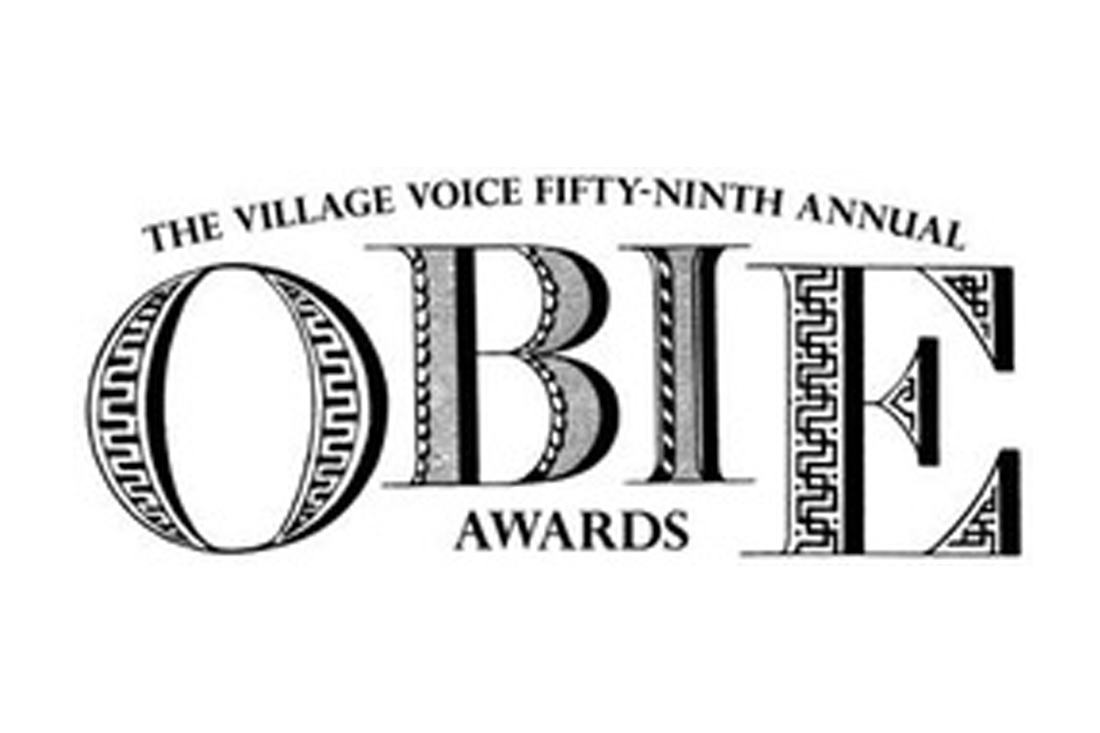 by royforeman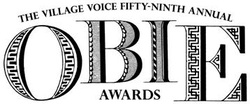 New York, NY – The 59th Annual Village Voice Obie Awards, celebrating achievement in the Off-Broadway and off-off Broadway theater, were given out at a ceremony last night at Webster Hall in Greenwich Village. The awards ceremony was co-hosted by Tamara Tunie and Hamish Linklater. The awards were presented by Betsy Aidem, Harvey Fierstein, Lena Hall, LaTanya Richardson Jackson, Andy Karl, David Bar Katz, Cristin Milioti, Kelli O'Hara, Lily Rabe and Stephen Trask.
Newly minted Obie winner Sydney Lucas performed RING OF KEYS from this year's highly acclaimed Off-Broadway musical, FUN HOME.

Highlights of the 2014 included the Lifetime Achievement Award presentd to Estelle Parsons, 86, for her extraordinary multifaceted life in the theater. Sydney Lucas, 10, became the youngest recipient in the history of the Obies. The show FUN HOME was also honored by the Obies with awards for author Lisa Kron, composer Jeanine Tesori and director Sam Gold.

Kelli O'Hara presented 2014 Obie Award for Lifetime Achievement to Estelle Parsons.

In 1968, Estelle Parsons, then an Obie recipient for distinguished performance, presented an Obie for "best actor" to a newcomer for his performance in "The Indian Wants The Bronx." The actor sent this heartfelt message that was read to Ms. Parsons at the ceremony by Andy Karl:

Hello Everyone,

I am sadly unable to attend tonight's ceremony so speaking as the invisible man I say to you, Estelle is a guiding light, she is a force and a genius actor. We have spent years together working, acting, directing and engaging in all the variables of putting on a play. It's a relationship that I hold very deeply in my heart and one that has given me much joy and insight. Congratulations on getting the OBIE award for Lifetime Achievement, it's a great honor and endures, and you endure. Thank God you do. I love you Estelle and in writing this it at least gives me a chance to feel a little like I was there with you tonight, I sure wish I was. AL PACINO

The Obie for Best New American Play was awarded to playwright Branden Jacobs-Jenkins.

A complete list of the award winners follows:

Performance
MARYLOUISE BURKE
sustained excellence of performance
JOHANNA DAY
Appropriate (Signature)
JOHN ELLISON CONLEE
The (Curious Case of the) Watson Intelligence (Playwrights Horizons)
K. TODD FREEMAN
Fetch Clay, Make Man (NYTW)
JOHN EARL JELKS
Sunset Baby (Labyrinth) / Fetch Clay, Make Man (NYTW)
MIA KATIGBAK
Awake and Sing (NAATCO)
SYDNEY LUCAS
Fun Home (Public Theater)
CHRIS MYERS
An Octoroon (SoHo Rep)
LARRY PINE
A Public Reading of an Unproduced Screenplay about the Death of Walt Disney (SoHo Rep)

Playwriting
WILL ENO
The Open House (Signature)

Musical Theater
LISA KRON (author), JEANINE TESORI (composer), and SAM GOLD (director)
Fun Home (Public Theater)

Direction
JAMES MACDONALD
Love and Information (NYTW)
OLIVER BUTLER
The Open House (Signature)
LIESL TOMMY
Appropriate (Signature)

Design/Music
BEN RUBIN
(projections), Arguendo (Elevator Repair Service @ Public Theater)
EMMANUEL BROWN and SONYA TAYEH
(fight direction and choreography) Kung Fu (Signature)
ERIC SOUTHERN
(lighting design), The Correspondent (Rattlestick)
JUSTIN TOWNSEND
Sustained excellence of lighting design

Special Citations
MALLORY CATLETT
This Was the End (Chocolate Factory)
HEATHER CHRISTIAN (music), JIYOUN CHANG (lighting) and HANNAH WASILESKI
(projections)
The World Is Round (Ripe Time @ BAM Fisher)
RATTLESTICK PLAYWRIGHTS THEATER and LUCY THURBER
The Hill Town Plays

The Ross Wetzsteon Award
ABRONS ARTS CENTER

Grants
600 HIGHWAYMEN
48 HOURS IN HARLEM

Best New American Play
BRANDEN JACOBS-JENKINS
Appropriate (Signature) and An Octoroon (SoHo Rep)

Lifetime Achievement
ESTELLE PARSONS

Judges: Michael Feingold, Chairman, Kirsten Childs, Nicky Paraiso, Tonya Pinkins, Michael Sommers, Rick Sordelet.

The Village Voice Obie Awards are presented by STELLA ARTOIS and benefiting A.R.T./ New York (Alliance of Residence Theaters). Additional sponsors include Barefoot Wine & Bubbly, Once the Musical and The New York Botanical Gardens . Congratulations to all of this years winners!