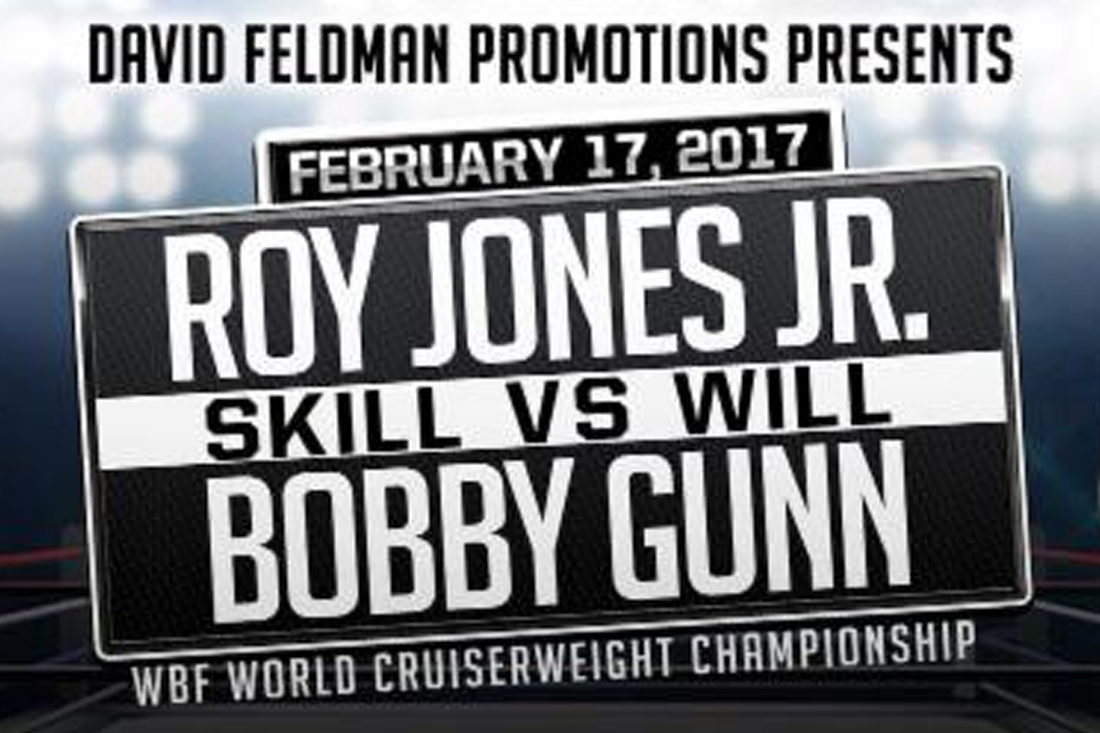 by royforeman
World rated junior middleweight Kanat Islam looking to steal the show on Jones – Gunn undercard. LIVE ON PAY-PER-VIEW–FRIDAY FEBRUARY 17TH.
Wilmington, DE (February 13, 2017)-World rated junior middleweight Kanat Islam is looking for a big outing this Friday night when he takes on Robson Assis (16-3, 9 KO's) on the Roy Jones, Jr. – Bobby Gunn WBF Cruiserweight title Pay-Per-View co-featured bout at the Chase Center in Wilmington, Delaware.

The Islam – Assis bout is scheduled for 10-rounds.
Islam (22-0, 18 KO's) has been training in his adopted home of Pahoke, Florida by way of Kazakhstan, is ready for whatever Assis will bring to the ring.
"Training has been great. I know Assis is a southpaw, and he likes to box. That's about it! Between all my amateur experience and pro bouts all over the world, I am ready for anything,"said Islam.
Before taking this fight, Islam was mentioned as possible opponent for WBO junior middleweight champion Canelo Alvarez, before the Mexican superstar took a bout with Julio Cesar Chavez, Jr. This would be a fight that the 32 year-old Islam would relish.
"My people in Kazakhstan would love to see this fight. My team wants to see it, and I want to be in that fight. If that opportunity comes, I will focus and get the right sparring, and be ready for that opportunity."
But before any of that can happen, Islam must 1st get past Assis on a card headlined by the legendary Roy Jones, Jr. This is an opportunity, that Islam isn't taking lightly.
"Roy Jones, Jr. is a legend, and a big name in boxing. In the past and still today he is big. It is an honor to fight on a card that he is in the main event."
Back home in Kazakhstan, Islam is getting close to legendary status himself, as on October 29th, he defeated Patrick Allotey in front of 18,000 fans in his homeland to capture the WBO Inter-Continental title and retain his WBA Fedlatin Super Welterweight titles.
"Fighting in front of my home people means more to me than anything. It shows them that I represent their culture and they like to see my fighting style. It was a dream come true to fight in front of so many of my people. They were cheering my name, and for that I am thankful for them."
"We will return there to Kazakhstan and fight again. I don't want them to miss the fight on February 17th that I have with Assis. I am always thankful for my fans who always support me. I want to thank Nelsons Promotions, Raynelo Management and my sponsor Zheizu Company. I always want to David Feldman Promotions, King's Promotions and Roy Jones for giving me the opportunity to fight on this card.
In an 8-round bout, Dagoberto Aguero (10-0, 8 KO's) of San Cristobal, Domincan Republic takes on Olimjon Nazarov (14-4, 8 KO's) of Tashken, Uzbekistan in a super bantamweight bout.
In 6-round bouts:

Frank De Alba (20-2-2, 9 KO's) of Reading, PA battles
German Meraz (55-41-1, 32 KO's) of Agua Prieta, Mexico in a junior lightweight.
Samuel Teah (9-1-1, 3 KO's) takes on Daniel Parales (10-7-1, 5 KO's) of Monterrey, Mexico in a super lightweight bout.
In 4-round bouts:

Joey Tiberi, Jr. (13-2, 6 KO's) of Newark, Delaware will fight
Bryan Timmons (5-8, 5 KO's) of St. Joseph, Missouri in lightweight bout.
Henry Stewart (2-0, 2 KO's) of Toronto, Canada squares off Robert Mendoza (1-8, 1 KO) of Frankfurt, Indiana.
Dan Biddle (9-5, 5 KO's) of Wilmington, Delaware will fight Lamont Singletary (7-1, 4 KO's) of Dover, Delaware in a cruiserweight battle.
Eddie Ortiz (2-0-1, 2 KO's) of San Antonio, Texas takes on pro debuting Jeff Chiffens of Wilmington, Delaware in a middleweight bout.
Media Week Schedule
WEDNESDAY, FEBRUARY 15TH FINAL PRESS CONFERENCE AT THE CHASE CENTER–12 PM NOON
11:30 AM–Media Check in
The Chase Center
815 Justison Street
Wilmington, Delaware 19801
WEDNESDAY, FEBRUARY 15TH OPEN WORKOUT–CROSSFIT RIVERFRONT AT 2 PM
1:00 Media only check-in
2:00 Open Workouts–Public let in
Crossfit Riverfront
512 Jutison Street
Wilmington, Delaware 19801
THURSDAY, FEBRUARY 16TH–OFFICIAL WEIGH IN–DELAWARE PARK CASINO–6PM
5:00 PM–Media Check in
6:00 PM–Fighters on the scales
Delaware Park Casino
777 Delaware Park Blvd.
Wilmington, Delaware 19720
FRIDAY, FEBRUARY 17TH–FIGHT NIGHT–THE CHASE CENTER
6:00 PM–Doors Open
7:00 PM–1st bout
9:00 PM–Pay Per View Broadcast begins
The Chase Center
815 Justison Street
Wilmington, Delaware 19801



Scheduled to be in attendance are former Heavyweight champions Larry Holmes, Tim Witherspoon, Michael Spinks and Tyson Fury

SKILL VS WILL will be distributed live throughout North America via cable and satellite in High Definition by New York-based MultiVision Media, Inc. The broadcast will premiere on Friday, February 17th at 9 PM ET/6 PM PT and will be carried throughout the month on video-on-demand. Please consult your local guide for channels and encores in your area. The suggested retail price is $24.99. The event will also be available worldwide on home computers, laptops, Smart TVs, iPhones, iPads, AppleTV, and Android devices on FITE-TV, Flipps, and other OTT (over-the-top) streaming services.
Tickets are on sale now ranging from $55 – $300 and can be purchased by calling (484) 935-3378 & www.firststatefights.com.
Roy Jones, Jr. vs Bobby Gunn, promoted by David Feldman Promotions and the Casino at Delaware Park.
For More information Contact:CLICK FOR MEDIA CREDENTIALS
Marc Abrams at 856 287 7611 or [email protected]