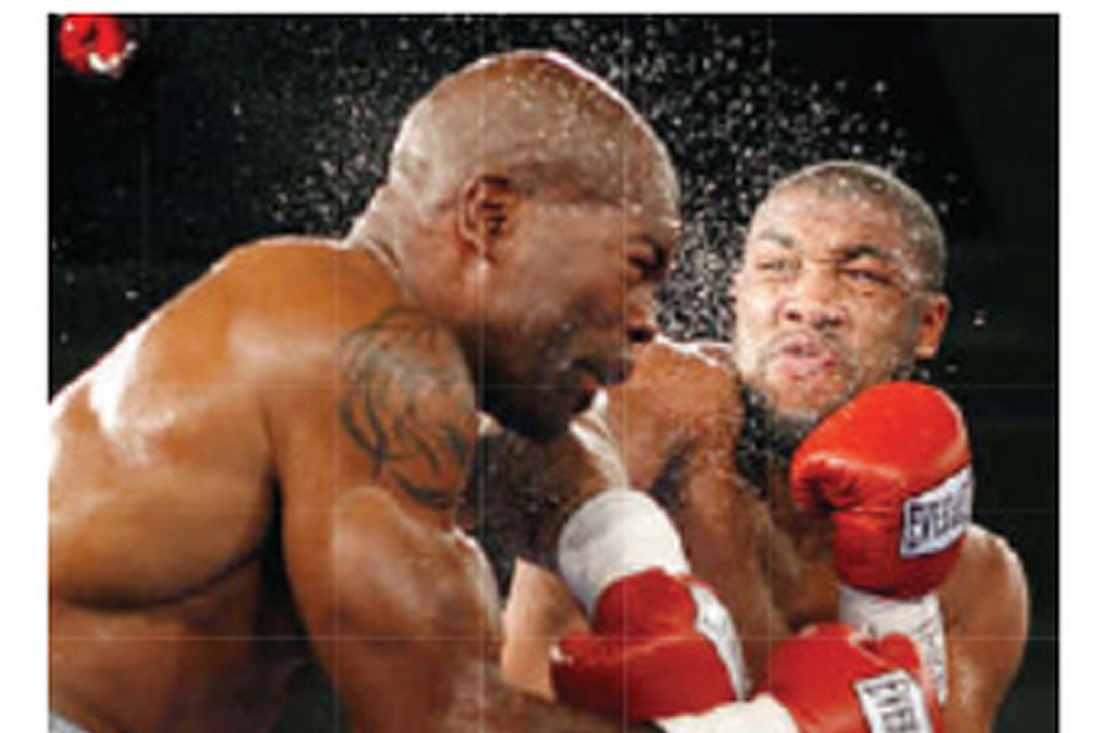 by royforeman
Atlantic City, NJ (August 6, 2015)–On Saturday night, August 15, Silverspoon Promotions in conjunction with the Atlantic City Boxing Hall of Fame will present a huge night of boxing at The Playground in Atlantic City.

In the 10-round main event, be Heavyweight contender Chazz "The Gentleman" Witherspoon will take on Nicholas Guivas.
Witherspoon (33-3, 25 KO's) of nearby Paulsboro, New Jersey established himself as one of the top American Heavyweights as the St. Joseph's University graduate won his first twenty-three bouts with wins over the likes of Michael Alexander (11-0), Talmadge Griffis (24-6-3), & Jonathan Haggler (18-1) before suffering his 1st defeat to future two-time world title challenger Chris Arreola via controversial disqualification.
Witherspoon went on to win three win a row which was highlighted by an entertaining 8th round stoppage over Adam "The Swamp Donkey" Richards (21-1). That fight was voted Ring Magazine's 2008 Heavyweight Fight of the Year. Witherspoon then dropped a fight to future two-time world title challenger Tony Thompson.
Witherspoon went on to score 4-consecutive knockouts which included a devastating 3rd-round destruction over Tyson Cobb (14-2).
Witherspoon then took on undefeated prospect Seth Mitchell on April 28, 2012 in a bout where Witherspoon had Mitchell badly hurt on several occasions before Mitchell came away with the victory.
In his last bout, Witherspoon scored a 5th round stoppage over Galen Brown on April 18 in Pennsauken, New Jersey.
Guivas of Topeka, Kansas, has stopped his last four foes with three coming in the first round. In his last bout, Guivas scored a 6th round stoppage over Justin Willms (4-1) on June 6 in Topeka, Kansas.
In 6-round bouts:
Keenan Smith (7-0, 2 KO's) of Philadelphia, PA will fight Vinny O'Neil (3-2-1, 1 KO) of Youngstown, OH.
Anthony Young (10-1, 5 KO's) of Atlantic City, NJ will take Jonathan Garcia (4-14, 1 KO) in a Welterweight bout.
John Lennox (13-2, 5 KO's) of Carteret, NJ battles Dan Pasciolla (3-1) of Brick, NJ in a Heavyweight bout
In 4-round bouts:
Scott Kelleher of Philadelphia will make his pro debut against Brandon Hinnant of Philadelphia, PA in a Jr. Welterweight bout.
Jerome Conquest (2-1) of Philadelphia will battle pro debuting David Perez of Pittsburgh, PA Lightweight bout.
Parris Chisholm (2-0, 1 KO) of Washington, DC will fight Ronnie Jordan (1-5-1) of Cincinatti, Ohio in a Welterweight fight.
Zhang Zhaliel (4-0, 2 KO's) of China will fight Dennis Benson (2-6-1, 1 KO) of Norfolk, VA in a Heavyweight bout.
Wang Zhimin (3-0, 1 KO) of China will fight Rashad Bogar (4-5-1, 2 KO's) of Newark, NJ in a Jr. Welterweight bout.
Dustin Fleischer (3-0, 3 KO's) of Monmouth County, NJ will see action in a Welterweight bout against David Ratliff (0-1) of North Carolina.
Obafemi Bakari (3-0) of Staten Island, NJ will fight Vincent Floyd (1-1-1) of Phialdelphia, PA in a Middleweight fight.
Matthew Gonzalez (2-0) of Vineland, NJ will box Samuel Ellsworth (2-0, 2 KO's) of Farmersville, LA in a Middleweight bout.
The playground is a brand-new, state of the art entertainment complex where the shops at the Pier used to be. The facility is 500,000 square feet. The Playground is located at One Atlantic Ocean, Atlantic City, NJ 08401
Tickets for this great night of boxing will range from $75, $100 and $150 and can be purchased at www.ticketmaster.com
Doors open at 6:30 PM with 1st bell at 8 PM