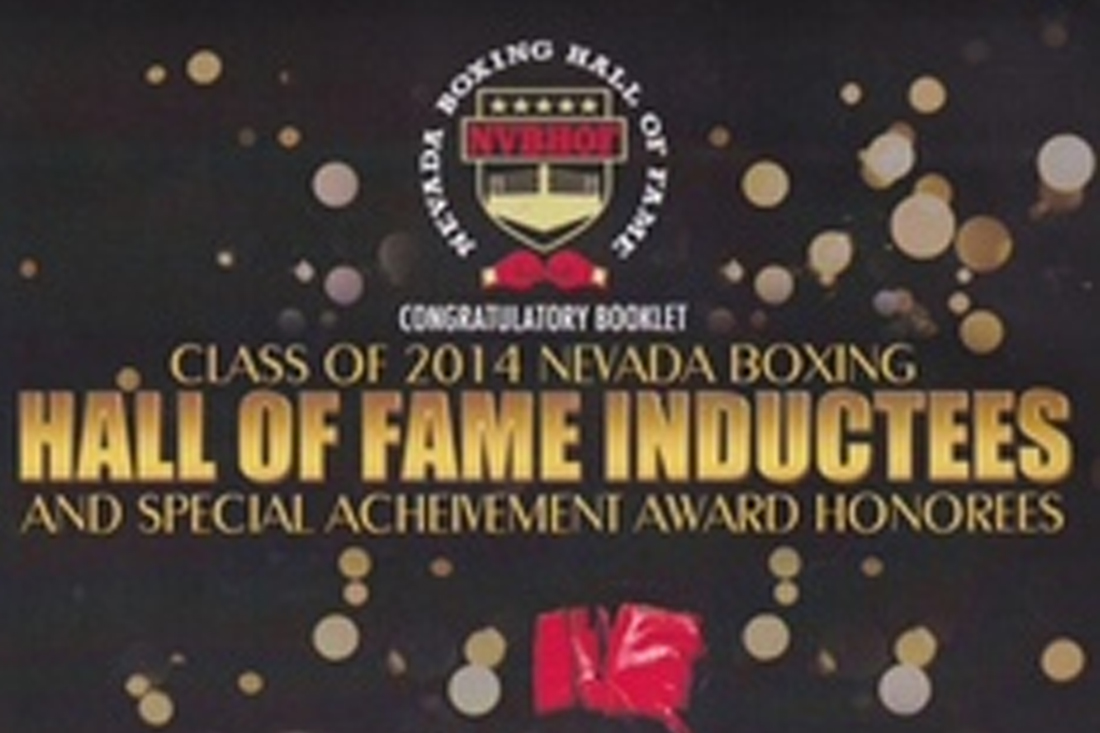 by royforeman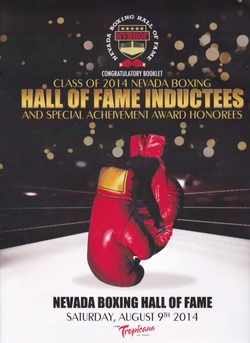 SECOND ANNUAL NVBHOF INDUCTION DINNER HUGE SUCCESS
SELLOUT CROWD MIXES WITH INDUCTEES AND HONOREES FOR MEMORABLE NIGHT

(Reprinted from http://www.nvbhof.com/news)

The Nevada Boxing Hall of Fame held it's Second Induction Ceremony/Dinner August 9 with nearly 700 fans, celebrities, and VIP's on hand to honor boxing's greats. 18 Inductees were ushered into the NVBHOF, joining the 19 from last year, their names now preserved forever with Hall of Fame status in Nevada. Several others who have contributed significantly to the sport in Nevada were also honored with Special Achievement Awards. The evening's emcees were acclaimed actress Rosie Perez and famed sportscaster Barry Tompkins.
The dinner took place at The New Tropicana, Las Vegas with a theme of "Rivals United". Competing promotional companies and organizations, along with rival fighters past and present, gathered together in the spirit of celebrating boxing. Nowhere was it more apparent than the inductions of Evander Holyfield and Roberto Duran. The legendary icons were on stage with their most heated rivals, Holyfield presented with his induction speech by Mike Tyson, and Duran presented his NVBHOF Trophy by Sugar Ray Leonard. More than 100 media members from 5 countries were there to chronicle the event.
Joining Holyfield and Duran as boxer inductees were Cornelius Boza-Edwards, who was presented by World Champion Floyd Mayweather, and George Foreman, who was represented by his two sons George Foreman Jr. and George Foreman IV. Deceased boxer inductees included Joe Louis, Jack Dempsey, Archie Moore and Sonny Liston, who were all represented by family members who traveled to Las Vegas to accept on their behalf. Non-boxer inductees included trainer Miguel Diaz, referees Richard Steele and Kenny Bayless, media members Kevin Iole and Col Bob Sheridan, matchmaker Bruce Trampler, former commissioners Chuck Minker and Luther Mack, and hotel executives Clifford Perlman and Steve Wynn.
The NVBHOF also brought to the stage several individual honorees. Floyd Mayweather was named Nevada Fighter of the Year for his outstanding performances againt Canelo Alvarez and Marcos Maidana. 81 year old Joe Bliss, University of Nevada's first-ever boxing National Champion in 1959 received the President's Award. Special Achievement Awards were presented to WBC Heavyweight Champ Bermane Stiverne, College champs Vinh Thai of UNLV and Garrett Felling of Nevada, Women's Champion Ana Julaton, boxing photo-journalist Mary Ann Owen, Lou Ruvo Center Medical Researcher Dr Charles Bernick who is conducting a medical study on brain trauma with boxers.
NVBHOF President Rich Marotta welcomed the fans and thanked sponsors WBC, ONE FC, and Real Water. Rich also singled out the WBC for preparing the videos that were seen prior to each inductee, and gave special thanks to Mayweather Promotions for having significantly supported each and every NVBHOF event. Rich then introduced NVBHOF Executive Vice-President Michelle Corrales-Lewis who announced the evening's donations from the NVBHOF: UNLV and University of Nevada boxing programs, Arce Gym in Sparks, Richard Steele Foundation, and a special donation to Carolyn Flores of Reno, who boxer-fiance was tragically cut down by a stray bullet as he was putting their one-year old son to bed last month.
Click Here for more info about the NVBHOF.
Photos: Lorenzo Collins