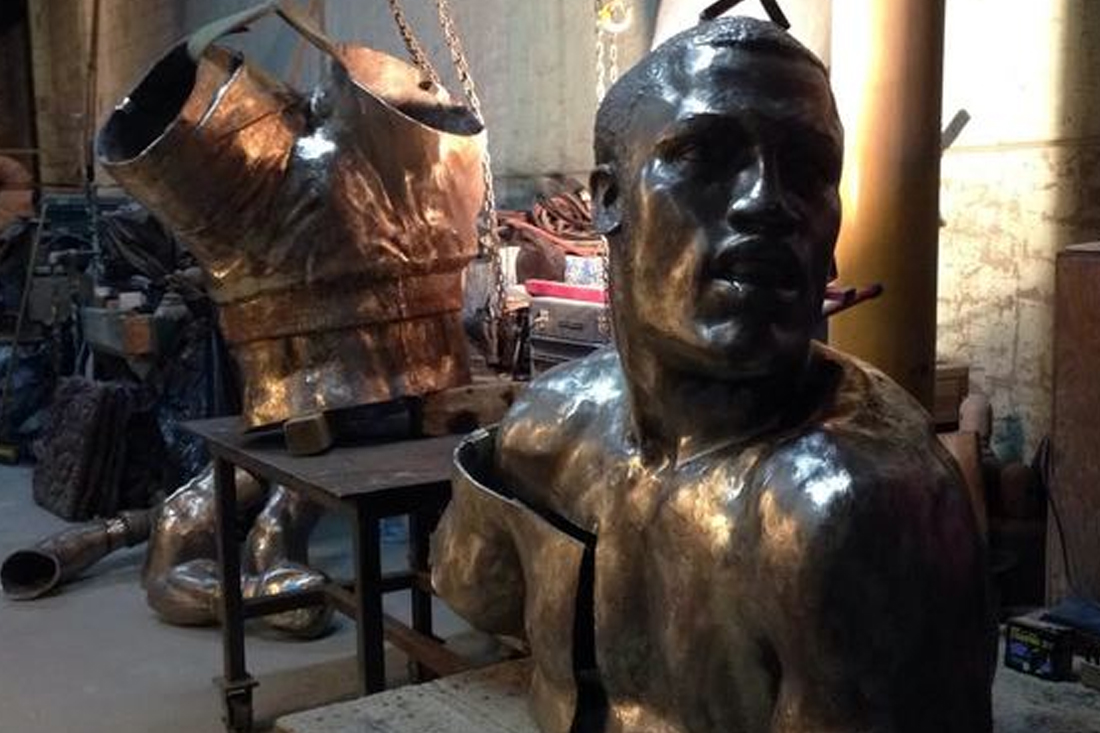 by royforeman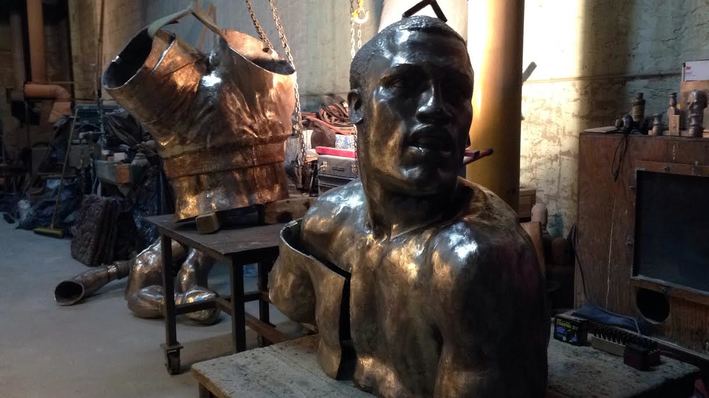 Bronze sections of the Joe Frazier statue waiting to be assembled. (Credit: Mike DeNardo)
Repost from CBS Philly

By Mike DeNardo

PHILADELPHIA (CBS) – Dedication is set for the fall for the nearly completed statue of legendary boxer Joe Frazier.

The statue should be finished by the end of this month, but it'll be a while before it's seen in public. Right now, it's in bronze pieces waiting to be assembled at a Fishtown foundry, where artist Shane Stratton says he is already moved:

"It stirs you. There's a lot of power in the form."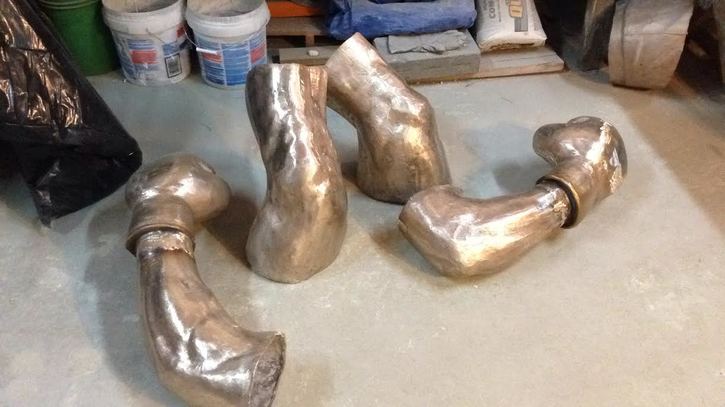 Joe Frazier statue fists and knees. (Credit: Mike DeNardo)
The nine-foot figure depicts Frazier following through after a left hook in his 1971 defeat of Muhammad Ali.

"I was always going for a great design and immediate impact," explains sculptor Stephen Layne. "Something as soon as you see it you know it's him — and as soon as you see it, you feel in yourself what that pose is expressing."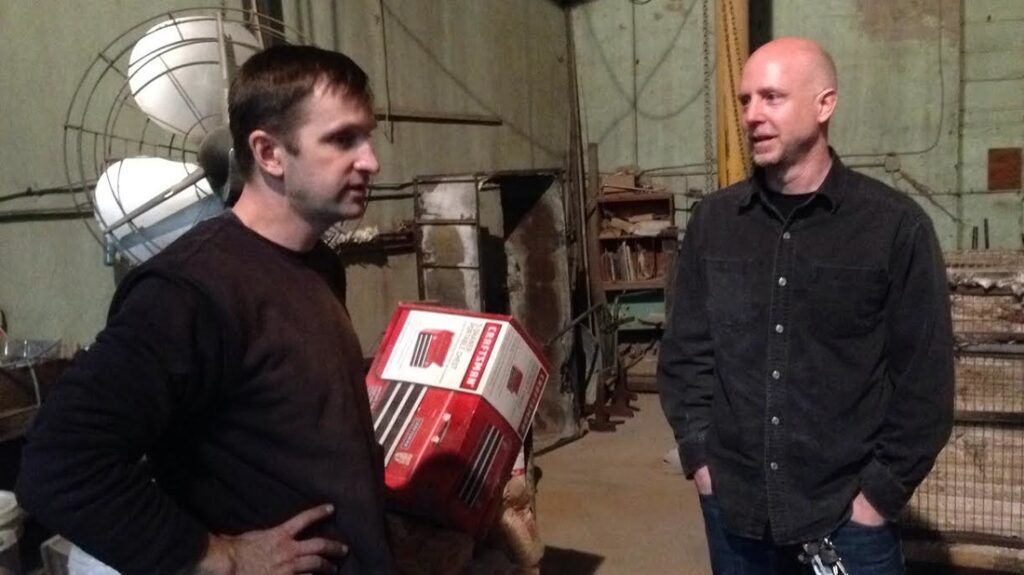 Joe Frazier statue sculptor Stephen Layne (R) with foundry owner Shane Stratton (L). (Credit: Mike DeNardo)
Frazier died of liver cancer in 2011 at the age of 67. Layne says the city is building the round plinth — that's the platform on which the likeness of "Smokin' Joe" will stand.

"It absolutely did come from the heart," adds Layne. "And it's something that was on my mind and in my heart all the time as I was working on the piece."

The unveiling of the Joe Frazier statue is scheduled for September 12 outside Xfinity Live.