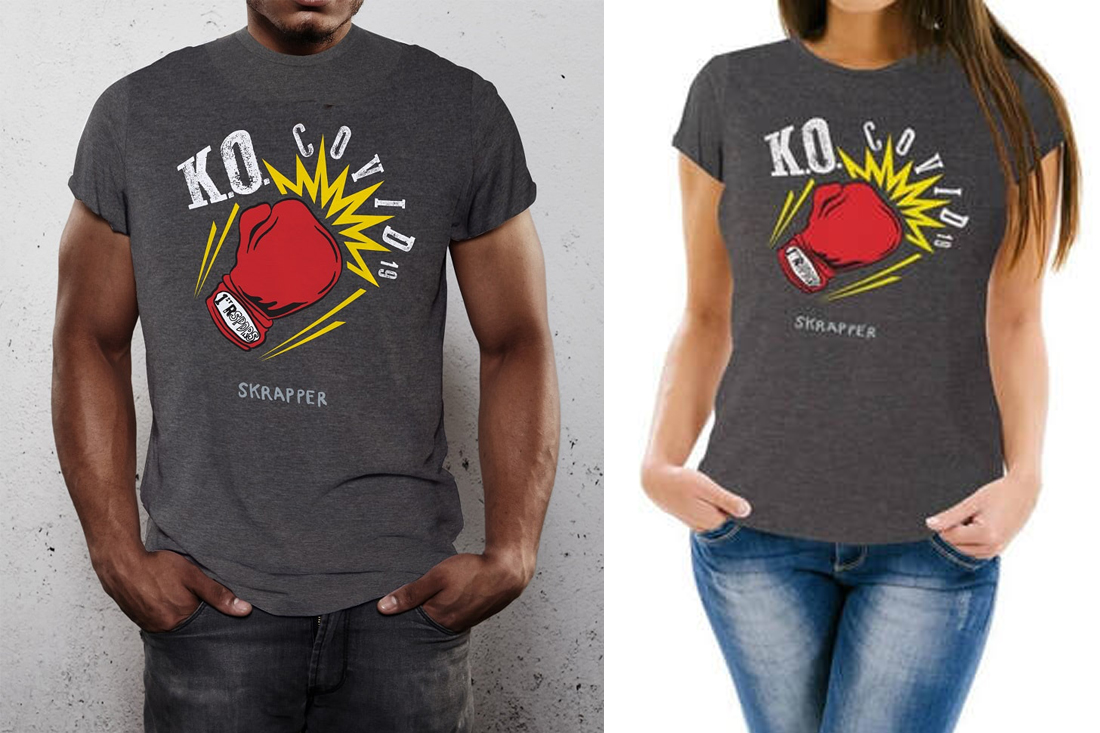 by royforeman
Skrapper is now promoting KOS COVID Skrapper Limited-Edition Men's and Women's Crew Neck Shirt, which are made in America and helping to support the First Responders Children's Foundation. The First Responders Children's Foundation provides financial support to both children who have lost a parent in the line of duty as well as families enduring significant financial hardships due to tragic circumstances. It also supports, promotes, and facilitates educational activities and programs created and operated by law enforcement and firefighting organizations whose purpose is to benefit children or the community at large. To date, the Foundation has awarded $7.7 million in grants to 8,036 first responders in all 50 states with financial hardship due to COVID-19; paid for 12,946 hotel room nights and meal stipends so first responders do not risk infecting their families; paid for 82 funerals of first responders who died from COVID-19; and distributed more than 650,000 FDA-certified, surgical-grade masks.
The shirts are styled from William Quigley, whose art has been displayed alongside many renowned artists, such as Andy Warhol, and exhibited around the world, including exhibitions in New York City, The Hamptons, Los Angeles, ArtBasel, Germany, Venezuela, India, and Spain.
Now, you can get your own limited-edition Skrapper T-shirt while supporting First Responders Children's Foundation, whose mission is to help front-line first responders. The company is donating 20% of all T-shirt sales to First Responders Children's Foundation.