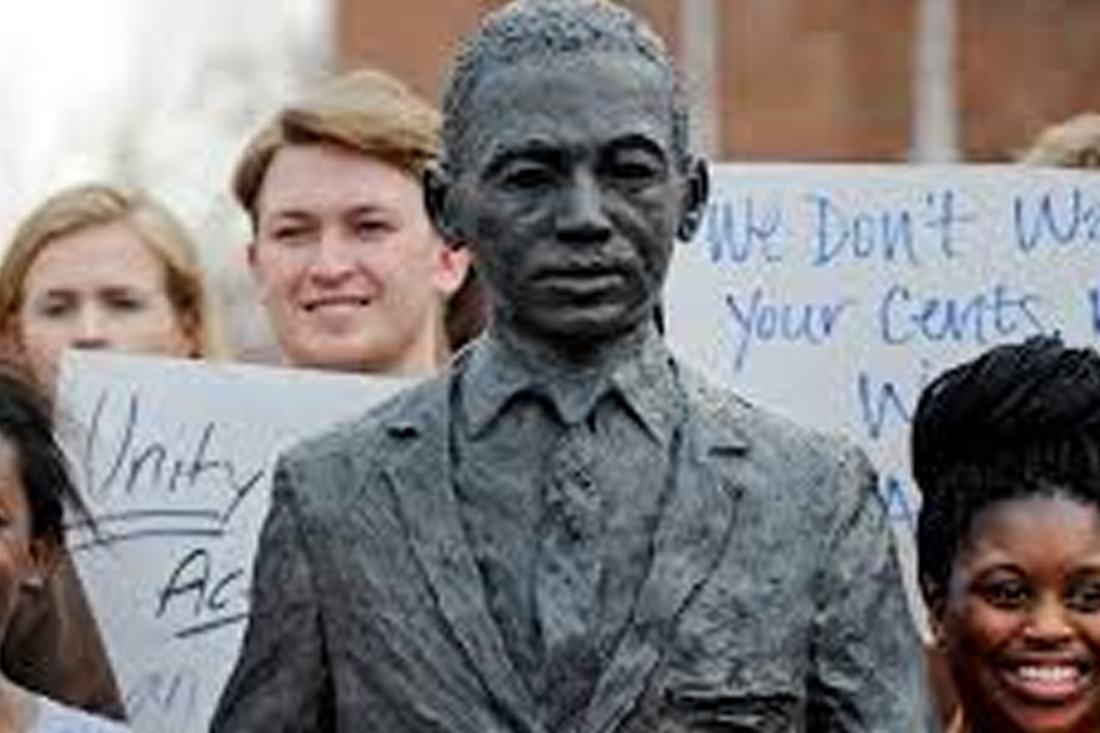 by royforeman
Ron Maxey, USA TODAY NETWORK – Tennessee
​Published 10:35 a.m. CT March 6, 2018
Civil rights pioneer James Meredith says he has changed his feelings toward the statue of him on the Oxford campus of the University of Mississippi, now thinking it's not such a bad thing.
The Daily Mississippian, the university newspaper, reports Meredith expressed his feelings over the weekend while attending a Black Alumni Reunion on the Ole Miss campus in Oxford.
"This is really a time for change in me and in what I'm going to do," the newspaper reported Meredith saying during the event.
For more info: https://www.clarionledger.com/story/news/2018/03/06/james-meredith-embraces-ole-miss-statue/399170002/