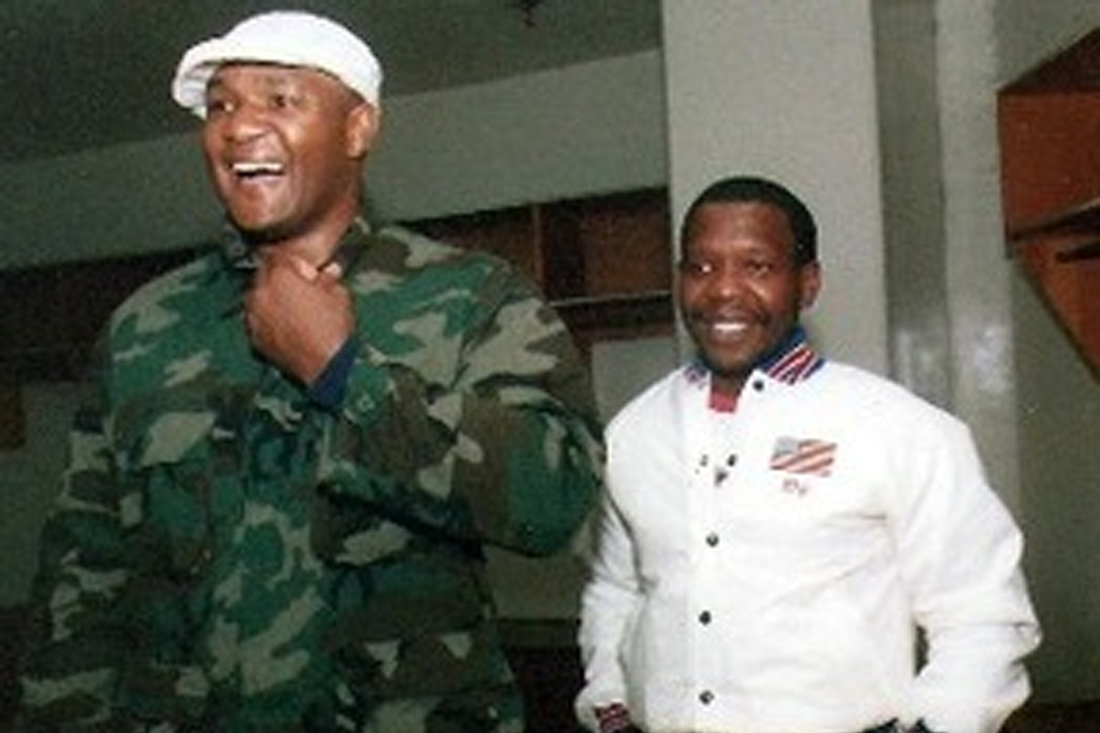 by royforeman
Republished from DogHouseBoxing.com – By Ken Hissner, Doghouse Boxing (May 7, 2014)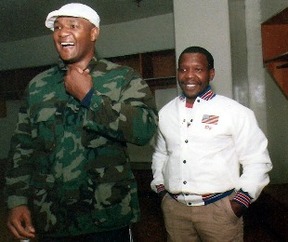 Roy Foreman is a leading voice in the boxing industry which he has served for over 25 years. He managed his brother George Foreman for his historic comeback, after a 10 year retirement, to become the oldest man to hold the Boxing Heavyweight Championship of the World. Fists don't fly but words do as Roy, his guests and callers punch it out. This isn't sports talk but people do talk about sports and almost anything else with the man who has traveled the world over, has visited heads of state and the rich and famous, after growing up poor in the Houston's Fifth Ward.
"IN THE RING WITH ROY FOREMAN" is Roy's intro into daily talk radio. He hosted his own show on the Comcast Network for 8 years, has been a Ringside Announcer for HBO Sports and was the originator for the popular TV Series "The Contender". He has promoted over 200 fights in the Americas and Europe. He was appointed by the US State Department as Americas Ambassador for Sports, has served on the US Olympic Boxing committee and was appointed as the Commissioner of Boxing for The People's Republic of China.
Roy Foreman has his own brand of sports apparel "Foreman Gear" and is a board member and founder of numerous philanthropies and youth organizations.
Roy lives in a community just outside of Atlantic City, NJ, and broadcasts his show from here in Houston, or there, or any place he happens to be in the world! Listen to Roy Foreman from 10pm to 12am weekdays at your sourceradio.com.
This writer has met Roy at various boxing events in Atlantic City over the years. In 2013 I got to meet his brother George in Atlantic City when his son "Monk" was supposed to fight but got injured in a previous bout and had to pull out. "Big Wheel" one of his other sons was also on hand. So I got to meet "two" of his sons named George.
Through top judge Joe Pasquale I was able to reach Roy for a Q&A:
KEN HISSNER: Not as many people know the "other" Foreman, Roy though you had a major role in George's comeback. What made you get involved in his career at that time?

ROY FOREMAN: George wanted someone he could trust.
KEN HISSNER: George was 31-3 on his comeback and I believe with Top Rank. 17 months after losing to Tommy Morrison for the vacant WBO title he gets a title fight with Michael Moorer who held 2 of the organizations titles. He had close fights with Axel Shultz and Lou Savarese but then gets robbed in the Shannon Briggs fight. How much influence did you have in that decision to call it quits?

ROY FOREMAN: None. He was working on the fight with Larry Holmes when our mother passed. She convinced him to retire. By the way I do like Holmes. I also remember needing a ride and here comes Joe Frazier. He asked who I was needing a ride for? I told him my brother George Foreman. Joe went out of his way to give me a ride. Arum approached us about fighting on ESPN but USA was even more popular in those days. Ron Weathers was a big help getting George fights.
KEN HISSNER: Besides your radio show do you have any other involvements in boxing?

ROY FOREMAN: No for the radio show keeps me busy and it's not just about sports though I do cover all of them. I've had "Sugar" Ray Leonard and recently I had John Carlos from the same Olympics George was in. (Carlos was one of 3 to hold up hand with black glove in defiance while George made his Olympic Gold even more gold walking around with the American flag).
KEN HISSNER: I know you had a rough upbringing in Houston's 5th Ward. Did you ever think of giving up hope getting out and becoming the success you became?

ROY FOREMAN: It was like a (John) Steinbeck novel. (author of Mice & Men and others)
KEN HISSNER: I know God has played a big part in George's life since his loss to Jimmy Young that put him into retirement. What roll if any does the Lord play in your life?

ROY FOREMAN: Same. It took me a long time but now I go to Him in everything I try to do.
KEN HISSNER: Do you have any final thoughts in encouraging people to support boxing today?

ROY FOREMAN: Boxing is the ultimate competition man against man. Boxing needs a better job of promoting. The commission's work for the people who pay them taxes not visa versa.