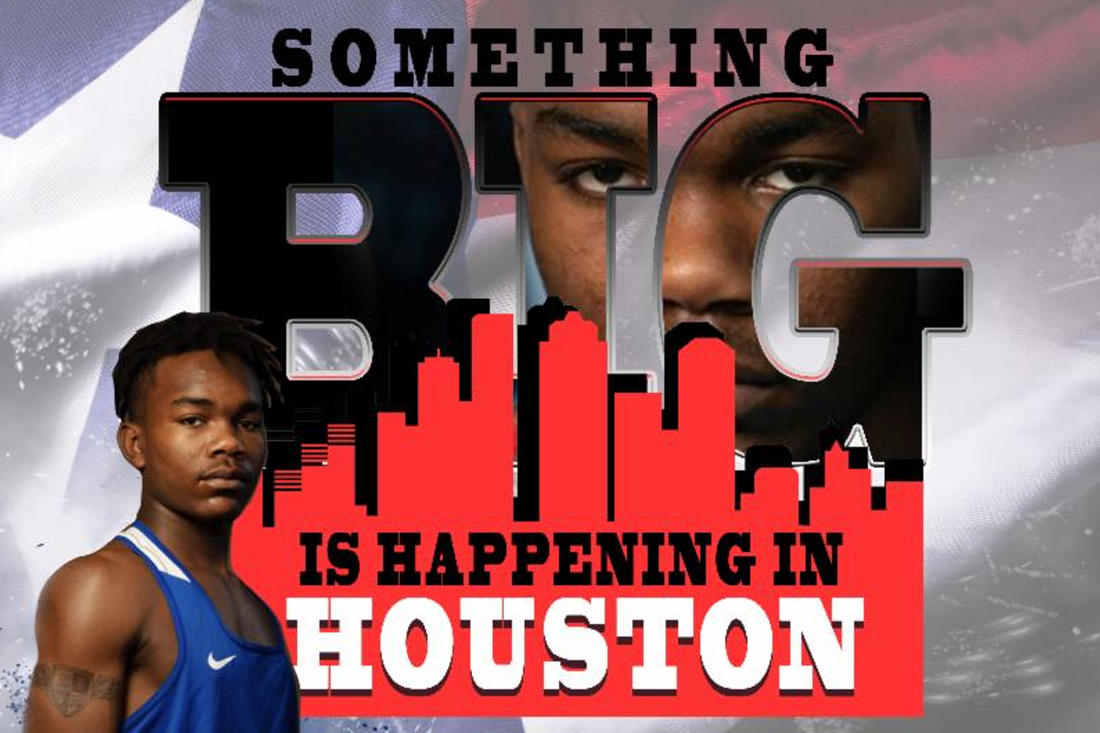 by royforeman
EVAN "YungHoly" HOLYFIELD TO TURN PROFESSIONAL Will Formally Introduce Team, Including Promoter, at Wednesday Presser in Houston – Open to the Public.
FACTS: Evan Holyfield, who trains in Houston under the tutelage of Tiger Watkins, and son of Four-Time World Heavyweight Champion Evander Holyfield, will announce his plans to turn professional. "I have been boxing for ten years and it is time to go to the next level," said Evan. "All through high school while my friends were going to football and basketball practice, I was going to the gym, every day. I realize the time is now for that dedication to pay off."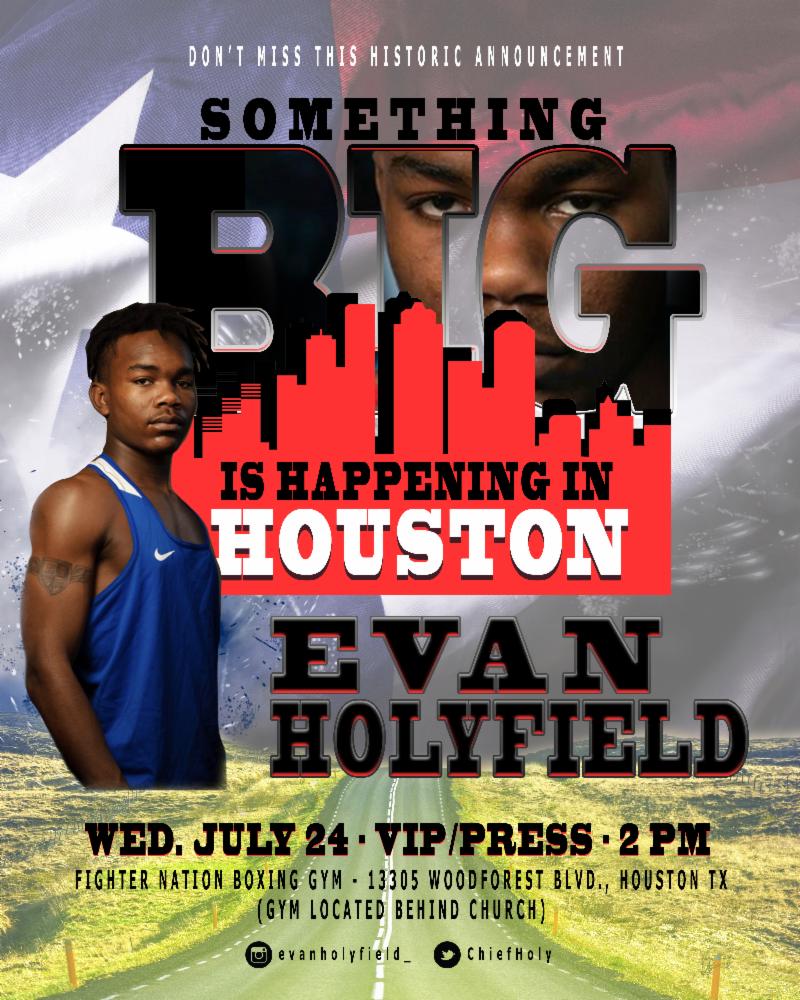 WHO:
Evan "YungHoly" Holyfield
Evander Holyfield
Termite Watkins, Trainer
Tim Hallmark, Strength & Conditioning Coach
WHAT: Evan Holyfield will introduce his team and promoter as he turns professional fighting at junior middleweight (154 lbs.).
WHEN:
Wednesday, July 24
2:00 pm CT – Media Arrival & Luncheon
3:00 pm CT – Doors Open for Public & Press Conference Begins
WHERE:Fighter Nation Boxing Gym,
13305 Woodforest Blvd (behind church), Houston, TX
For more info:
Ed Keenan (609) 432-7859 / [email protected]