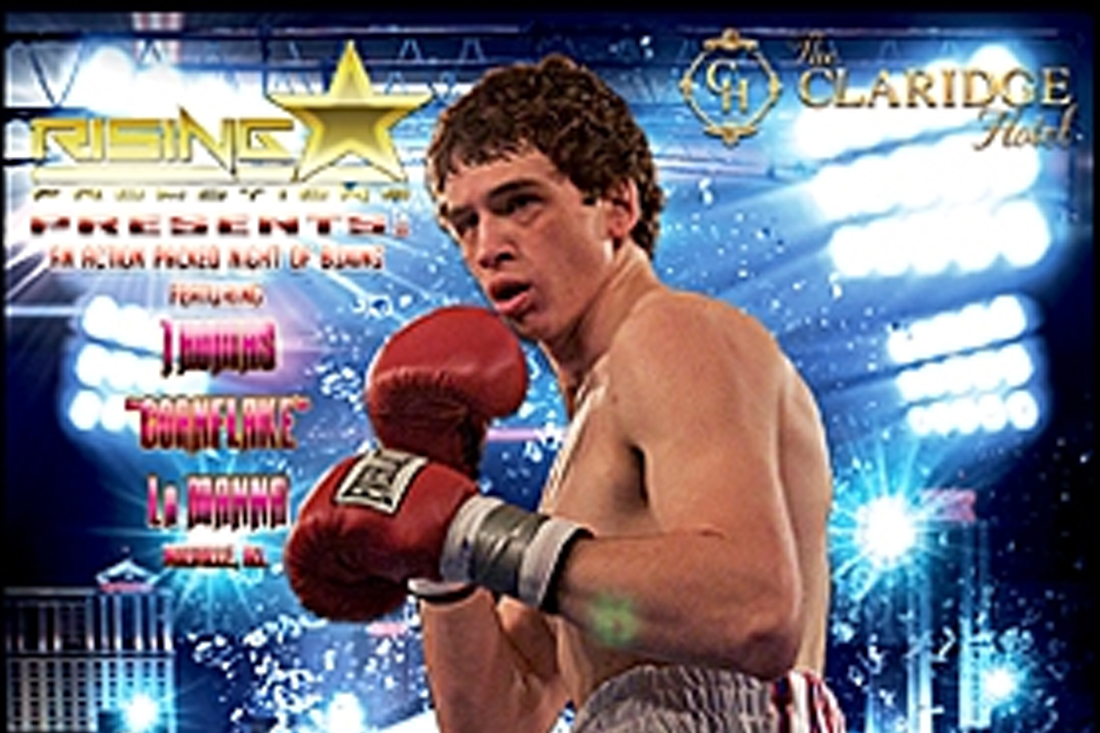 by royforeman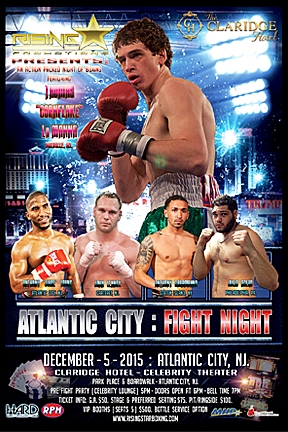 On Saturday night, December 5th,Thomas "Cornflake" LaManna will be featured in the main event of a card that will take place at the Claridge Hotel in Atlantic City.
The card is promoted by Rising Star Promotions in association with Vincent M Ponte's Gulf Stream Promotions.
The fight card will also be in conjunction with Ray McCline of The Atlantic City Boxing Hall of Fame.
Tickets available:Limited amount of $50, $75, $125
www.risingboxingpromotions.com
Claridge Hotel:
www.claridge.com
Room Rates:
Friday & Saturday – $125.00 per night
When you are booking your room please state that you are booking under Rising Star Promotions!!!