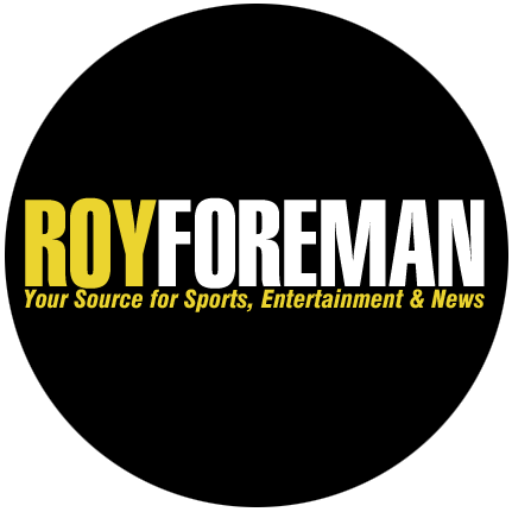 by royforeman
BY The Sweet Science ON February 19, 2015

Boxing icons Muhammad Ali and Sugar Ray Robinson

Headline Nevada Boxing Hall of Fame's Class of 2015

LAS VEGAS, NV (February 19, 2015) — Legendary boxers Muhammad Ali and Sugar Ray Robinson headline the 21-person 2015 Class of Inductees into the Nevada Boxing Hall of Fame. It is a star-studded cast which includes many of the finest boxers in the sport's history.

Rich Marotta, the Hall's founder and chief executive officer, made the announcement Thursday during a news conference at the Roy Jones Jr. Fight Academy in Las Vegas.

Honorees for the third class of Hall of Famers were chosen in four categories: Nevada resident boxers; Non-Nevada resident boxers; Pioneers; and non-boxer participants.

Among the honorees are 11 men who have previously been inducted into the International Boxing Hall of Fame.

The Nevada Boxing Hall of Fame induction dinner and ceremony will be held in Las Vegas in August at a site to be announced soon. Additional fan events will be held prior to and after the induction ceremony.

"We are very excited about our 2015 Class of Inductees," Marotta said. "They are among the most glamorous and significant names in boxing history, and all have unmistakable connections to Nevada. We plan to make our induction weekend in August the best ever."

Nevada-resident boxers (Three elected)

• Roger "The Black Mamba" Mayweather – Mayweather is a former world champion at both super featherweight (130 pounds) and super lightweight (140 pounds) whose 41 fights in Nevada are an NVBHOF record. He scored notable wins in Nevada over Vinnie Pazienza, Livingstone Bramble and Harold Brazier. Mayweather ended his career with a 59-13 record and 35 knockouts. He was also 8-5 in major world title fights. After his fighting days ended, he went on to become one of the sport's elite trainers and currently trains out of the Mayweather Boxing Club in Las Vegas.

• Eddie Mustafa Muhammad – Born Eddie Gregory, Muhammad reigned as light heavyweight champion from March 31, 1980, when he stopped Marvin Johnson in the 11th round, until July 18, 1981, when he lost a 15-round unanimous decision to Michael Spinks. He compiled a 50-8-1 record with 39 knockouts and met all of the great 175-pounders of his era. He is now a highly sought after trainer who works out of the Mayweather Boxing Club in Las Vegas.

• Johnny "Mi Vida Loca" Tapia – Tapia won world titles at super flyweight, bantamweight and featherweight and was one of the most popular and exciting fighters of his time. Tapia, who struggled with drug addiction much of his life and died tragically at just 45 years of age in 2012, compiled a 59-5-2 record with 30 knockouts. Ring Magazine named his 1999 bout with Paulie Ayala in Las Vegas as its Fight of the Year. His life was chronicled in an HBO documentary simply called "Tapia"

Non-Nevada resident boxers (Seven elected)

• Muhammad Ali – Without question the most famous boxer ever, Ali was the first man to regain the heavyweight title and the first and still only man to hold the linear heavyweight title on three occasions. He was 56-5 with 37 knockouts in his legendary career, which began in 1960 after he won a gold medal as a light heavyweight at the Rome Olympics. Ali fought seven times in Nevada, going 5-2. He lost to Leon Spinks in a stunning 15-round decision at the then-Las Vegas Hilton in 1978 and then was stopped by Larry Holmes in 1980. He defeated Floyd Patterson, Ron Lyle, Jerry Quarry, Bob Foster and Joe Bugner in Nevada. He is a member of the International Boxing Hall of Fame.

• Sugar Ray Robinson – Widely regarded as the greatest fighter who ever lived, Robinson went 175-19-6 with 106 knockouts in a career that spanned 25 years. The Boxing Writers Association of America named its Fighter of the Year award after him. The Associated Press chose him as Boxer of the Century for the 20th century, as well as its best welterweight and best middleweight of the century. Robinson started his career 40-0 before a loss to Jake La Motta. He then proceeded to go 88-0-2 with a no contest in his next 91 bouts, giving him a stunning mark of 128-1-2. He fought in Nevada twice, losing to Gene Fullmer and Ferd Hernandez. He is a member of the International Boxing Hall of Fame.

• Marvelous Marvin Hagler – Hagler lost two of three fights to open 1976 that dropped his record to 26-2-1. But Hagler proceeded to turn his career around in a big way, reeling off a 36-0-1 streak that gained him recognition as arguably the greatest middleweight who ever lived. Hagler fought seven times in Nevada, including six world title fights. One of those was his third-round stoppage of Thomas Hearns in 1985 that many regard as one of the most exciting fights ever. He also lost a controversial decision to Sugar Ray Leonard in what turned out to be his final fight. He scored memorable wins in Nevada over Hearns, Roberto Duran, John Mugabi and Juan Domingo Roldan. He is a member of the International Boxing Hall of Fame.

• Lennox Lewis – The 1988 Olympic gold medalist lived up to the hype as a professional. He was 41-2-1 with 32 knockouts and avenged each of his defeats. He fought a number of his big fights in Las Vegas and defeated Evander Holyfield, Hasim Rahman, Oliver McCall and David Tua in world title fights in Nevada. He is a member of the International Boxing Hall of Fame.

• Marco Antonio Barrera – Barrera was 67-6 in his illustrious professional career, but could be a member of the Nevada Boxing Hall of Fame for three fights alone: His legendary trilogy with Erik Morales. They were three of the greatest matches ever and all were held in Las Vegas. Barrera won two of the three, including the 2004 bout that was named Fight of the Year by the Boxing Writers Association of America. Barrera also defeated Prince Naseem Hamed and Kevin Kelley in Las Vegas and suffered a loss to Manny Pacquiao.

• Felix "Tito" Trinidad – The big-punching Trinidad was 42-3 with 35 knockouts and participated in 10 world championship bouts in Las Vegas. His 1999 decision over Oscar De La Hoya was the best-selling non-heavyweight pay-per-view to that point, drawing 1.4 million sales. He also had a sensational slugfest win over Fernando Vargas in 2000, and had an impressive victory outdoors at Caesars Palace over David Reid. He is a member of the International Boxing Hall of Fame.

• Gene Fullmer – Fullmer fought Sugar Ray Robinson four times, going 2-1-1 in what were all world middleweight title bouts. He was 55-6-3 with 24 knockouts in his career. He was 2-0-1 in Nevada fights, all of which were for the middleweight title. He defeated Robinson and Benny Paret and drew with Dick Tiger. He is a member of the International Boxing Hall of Fame.

Pioneer category (Five elected)

• James J. Corbett – Corbett was 14-4-3 with three no contests but had a rich boxing history in Nevada. Known as "Gentleman Jim," Corbett fought in the first world title fight in Nevada when he was beaten in 1897 by Bob Fitzsimmons in Carson City. He is a member of the International Boxing Hall of Fame.

• Bob Fitzsimmons – Fitzsimmons became the first former middleweight champion to become heavyweight champion when he knocked out James J. Corbett in the 14th round in Carson City, Nev., on March 17, 1897. Fitzsimmons was 68-8-4 with 59 knockouts and 19 no contests. He is a member of the International Boxing Hall of Fame.

• Jack Johnson – Johnson retained the heavyweight title when he knocked out Jim Jeffries in the 15th round of a scheduled 45-rounder in Reno on July 4, 1910. Johnson became the first African American man to hold the world heavyweight title and he faced great racism. He often had to battle a so-called "Great White Hope." Jeffries, the former champion, came out of retirement to fight Johnson in a bout that was dubbed "The Fight of the Century." He is a member of the International Boxing Hall of Fame.

• Joe Gans – Gans became the first African American boxer to win a world title when he claimed the lightweight title in 1906. He fought twice in Nevada, defeating Battling Nelson in Goldfield, Nev., in 1906 and stopping Kid Herman in Tonopah in 1907. He was 158-12-20 with 100 knockouts and six no contests. He is a member of the International Boxing Hall of Fame.

• Tex Rickard – Born George Lewis Rickard, Tex became the best-known boxing promoter in the first half of the 20th century. Rickard promoted heavyweight champion Jack Dempsey and in five fights together between 1921 and 1927, they grossed $8.4 million. Adjusted for inflation, that would be $114 million in 2014. He is a member of the International Boxing Hall of Fame.

Non-boxer participants (Six elected)

• Lee Samuels – A former writer for the Philadelphia Bulletin, Lee Samuels became known as the best publicist in boxing when he was hired by Bob Arum. One of boxing's good guys who has won multiple awards from the Boxing Writers Association of America, Samuels was always devoted to Arum, Top Rank and the company's fighters. He was known for his detailed media notes and tirelessly spreading the word about boxing.

• Pat & Dawn Barry – The husband-and-wife duo are significant players in the amateur boxing business in Nevada and have helped thousands of kids by getting them started in the state's amateur program. Their Las Vegas-based gym, Barry's Boxing, is a place where many of the sport's stars got their start and where numerous amateur tournaments are held. Among the many boxers that the Barrys developed are Augie Sanchez, Diego Magdaleno and Jesus Magdaleno.

• Steve Sneddon – The long-time boxing writer for the Reno Gazette-Journal, Sneddon was among the finest journalists in the country for decades. He traveled the world reporting on fights for the Gannett News Service and was ringside for many of the sport's biggest events. He was known and respected by all of the major fighters for his honesty, accuracy and compelling writing on the sweet science.

• Dr. Donald Romeo – Romeo was the ringside physician for more than 10,000 in an era where the weigh-in was on the day of the fight. He had tremendous responsibilities but always looked out for the fighters' best interests and was willing to pull a fighter from a card for health reasons no matter who objected. He was the doctor for the 1984 U.S. Olympic team and worked many major fights, including Muhammad Ali-Floyd Patterson.

• Chuck Hull – A classy, well-dressed man who was known for wearing a tuxedo into the ring, Hull is regarded as one of the great ring announcers in the sport's history. A sportscaster at KLAS-TV, Channel 8, Hull announced most of the major fights in Las Vegas in the 1980s, including Larry Holmes-Gerry Cooney, Sugar Ray Leonard-Thomas Hearns and Muhammad Ali-Holmes. He also was the ring announcer for the boxing matches at the 1984 Olympic Games in Los Angeles.

• Dr. Robert Voy – One of the most respected ringside physicians in the sport's history, Voy was a fierce advocate for fighter safety and was heavily involved in the anti-doping movement. He was the chief medical officer for the U.S. Olympic Committee and served as the president of USA Boxing. He was known for treating many of the sport's biggest stars, often for free when they were unable to pay.

Established in 2013, the Nevada Boxing Hall of Fame is a 501 (c) (3) IRS tax-exempt corporation committed to helping boxing-related causes. In keeping with its mission, the NVBHOF will award its donations to several groups, organizations, clubs and schools working hard to promote the positive aspects of boxing. All donations, raffles, and ticket purchases to NVBHOF events are tax-deductible. To donate, please go to www.nvbhof.com/donate. For more information on the Hall of Fame, the induction ceremony or the Hall's mission, phone 702-368-2463 or visit its website at http://nvbhof.com.